Programs
Our integrative curriculum nurtures individual talents while maintaining the rigor and academic excellence of conventional teaching methods. Developed by a team of experienced childhood educators, our multiple intelligence curriculum approach focuses first on the outcomes desired, then working backwards, plots the steps that will produce those outcomes. To ensure a seamless and progressive learning experience for Pods learners, our playgroup, pre-nursery, kindergarten and enrichment curriculums are based on the same set of core principles and well-established factors, including the school's mission, teaching approach and local educational standards. The curriculum's learning objectives are guided by both knowledge of typical child development and by awareness of individual differences in learning style, interest, strength, growth pattern, personality and family background.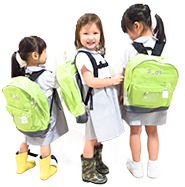 As students embark on the road to learning, it is an extraordinary time of cognitive, emotional and physical growth. At Pods, we understand the importance to create a trusting, supportive and safe environment for children to explore a new environment and new relationships.
As a prequel to the Kindergarten program, students at this level start building the foundation for different areas of development and content learning. Our story-based English language units, theme-based Chinese language program and activity-based interdisciplinary studies expose children to new concepts, arouse their curiosity and expand their knowledge of the world around them. Communication skills, reading, writing and effective speaking are central components of our educational plan. Pre-Nursery students start developing interest and good habits in these areas in preparation for more formal language instruction in later years.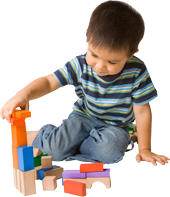 Fostering creativity, a love of learning and solid character is central to the mission of our kindergarten. Each child will participate in a content-rich and well-balanced curriculum that focuses on inquiry, discovery as well as building essential skills and academic ability. Since we expect our graduates to achieve linguistic proficiency, students during these formative years will be fully immersed in the two chosen languages, allowing them to optimize their learning potential. Incorporating components of a rigorously researched and internationally renowned curriculum, our teaching plan is completed and enriched with interest areas in art, music, discovery-based science, athletics and extracurricular opportunities. We support each child to acquire the social and academic skills needed to interact and explore the world as a confident and effective learner.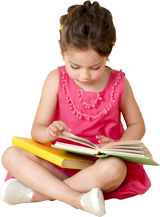 Drama is implemented by in-house professional expert teachers. Young children love pretend play and using imagination to imitate, act and explore - a fun way to refine literacy skills and build confidence in presentation.
Music is an emphasis at Pods as it ignites all areas of child development and school readiness. Songs and movement are infused into many facets of our curriculum to encourage creative expression and participation. Starting in K2, students learn the melodica, violin and choral singing taught by professionally trained teachers.
Sports contributes to the positive development of young children, from physical growth to enhancement of social skills, discipline and confidence. Led by Superzillas, a team of expert P.E. teachers, our sports modules follow a set of clear objectives and age-appropriate milestones.